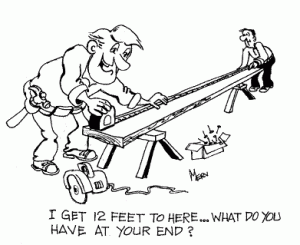 Ready to Build?
There are several things to look for when searching for a reputable builder. Often times you will find your perfect home builder through a friend or family member that has previously used a contractor on one of their projects. Your lender or area realtors can also provide valuable information on the top builders in the area. However, you definitely want to do your own research before you sign the dotted line. A simple internet search is a good starting place to find a contractor. Most builders will have photos and information of completed homes on their website. This is a good resource to see what type of homes the builder is accustomed to building. Minimizing your list to two builders is a good idea as you move into the interviewing phase.
A qualified builder doesn't need to be a large organization with a $50,000 marketing budget or flashy billboards. The best builder needs to be available and hold the experience necessary to build your home according to your needs and requests.  The most important step is to verify that the builder is experienced and licensed. Likewise, you will want to confirm references from past or current customers. If possible, a tour of a completed project would be ideal.
Moore Development is ready to meet with you, taking the time to get to know you and your needs; following up with a well written and clear estimate. We are a call away and are available to address any concerns or questions.